What Was Rachel's Last Name on Friends? Emmys Stars Tak
See the Best Emmys Red Carpet Looks in 90 Seconds
What Is Mark-Paul Gosselaar's Middle Name?

Notes from All Over - A Surfer's Saturday at Rockaway Beach

Annals of Comedy - When the Festival Comes to Town
Emily Osment: Yep, I Once Autographed a Baby's Diaper
90 Seconds on the Red Carpet with Your Favorite VMAs Stars
J. Lo Wore What?! See All the Stars' Looks in This VMA
Elisabeth Moss: 'The Worst Person I Ever Met Was …'
It's Good to Be George Takei!
See the Real Life People Who Inspired the Simpsons
Jeff Bridges Explains 'Plorking' and How He Decided to Make The Giver
Robin Williams: A video tribute
Entertainment Weekly
(4:15)
The Must List for August 15: Hidden-gem TV show 'Manhattan,' and more
Entertainment Weekly
(1:38)
Marlon Sandro vs. Frodo Khasbulaev - Round 3
Hangin' Out with YouTuber Neil McNeil! | DweebCast | OraTV
Olivia Wilde Breast Feeding Photo | DAILY REHASH | Ora TV
Dean Cain visits troops in Las Vegas
An Oral History of N.W.A., Pt. 1
Behind the Scenes
Anti-Kardashian Posters Put Up in the Hamptons
Kendra Baskett Wil Make Money by Televising Split
How Is Kanye West Doing with His Community Service?
Hilary Duff's New Single To Premiere Next Week
Matt Goss Performs for the "Queen"!
Nicki Minaj's New Single 'Pills N Potions' Brings Fans To Tears
Living Legends of Aviation
Hollywood Highlights
(2:47)
The Mix interview with Adam Lambert
Is Miley Cyrus Ranting About Liam Hemsworth?
Katy Perry Calls Drake What?!
Kanye West
10 rules to sleep Around-Red Carpet
Hollywood Highlights
(2:11)
Man Named Stoner Arrested for Marijuana Possession
Aftermath: 6.0 Quake Rocks Napa County, Damage Could Reach 1 Billion Dollars
It Was Just A Very, No Pun Intended, A Magical Experience
I Was Going To Go Into Federal Law Enforcement
Angelina Jolie Is A Great Person, Great Artist
Why David Arquette Gave Up Sobriety
Today's Hollywood Is More Of A Grind
Baron Davis Is The First Person Who Got Me To Text
Common - Sneak Peek
Woman Left 'Permanently Drunk' After Carnival Ride
The Multi-Million Dollar Sexy 77m X R-EVOLUTION Concept Yacht
Strip Club Protests Church for Protesting Strip Club
#TeenChoiceAwards 2014: YouTube, Miley Cyrus, and One Direction
15-Year-Old Cheerleader Dies After Being Run Over While Sunbathing At Home
FBI Take Over Investigation Of Unarmed Teen Who Was Shot Dead By Cops In St. Louis Suburb
Water Usage
Saudi Arabia
Government needs to be in on the renaissance
Electric Cars
Energy industry moving back to United States
Surprising Tip on Learning Math
3 Things to Help Kids Read
How to Identify Bullying
3 Things to Raise a Successful Student
Miranda Lambert Tells The Story Behind Her Song "Priscilla"
Makeup Tip from Anna Phillips of The Lash Lounge
What Does "Honk If You're Tonky" Mean?
Motherhood Corner with Bettina Bush: Part 1
Eva LaRue Talks About Her New Film
rockaRoo
DIY Memory Jars
Tip for Being a Better Room Mom
Motherhood Corner with Bettina Bush: Part 2

Trainer to Go - Demo All the Moves From This Month's Weight Plate Routine

SELF Cover Shoots - Go Behind the Scenes with Maria Sharapova's Cover Shoot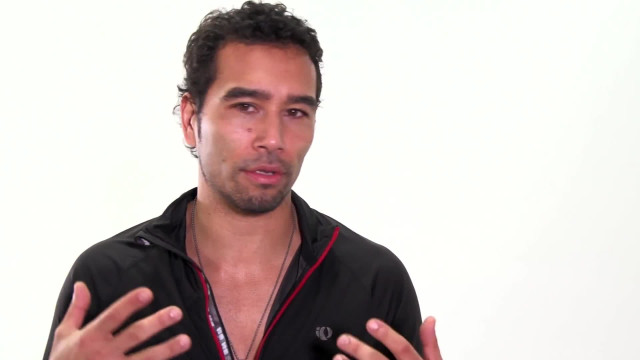 Burn 100 - Trainer Brett Hoebel Talks About Body Image and Self-Confidence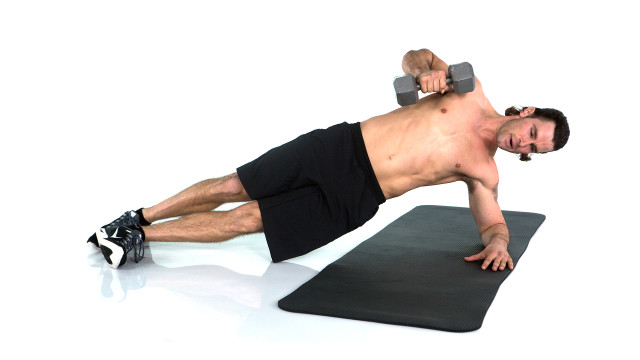 Burn 100 - Storm Newton's Dumbbell Challenge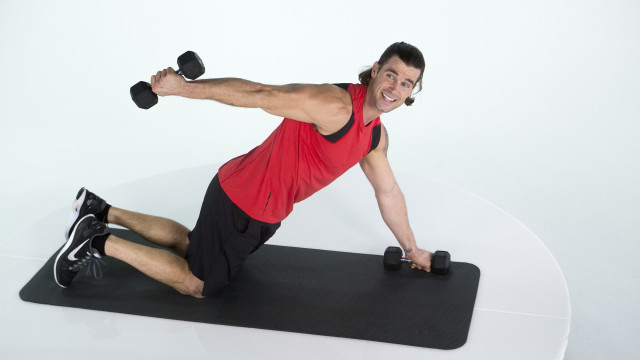 Burn 100 - Even Trainers Mess Up Sometimes… Burn 100 Blooper Reel!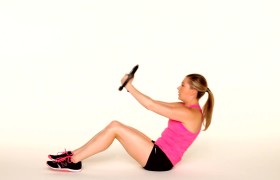 Demo All the Moves From This Month's Weight Plate Routine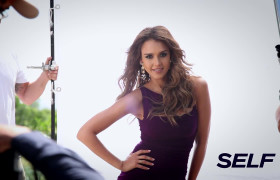 Go Behind the Scenes with Jessica Alba's Cover Shoot
Twisted Teaser
Peg Leg
New Attitude
Flutter Kick
Chronic Lyme Disease Complex
Bottom Line - Health
(2:45)
Soda vs. Energy Drink
Best Self-Defense Against Ticks
Bottom Line - Health
(1:39)
Series Trailer
Skipping Breakfast vs. Morning Doughnut
Do I Need a Stent?
Bottom Line - Health
(2:18)
Little-known Side Effects of Taking Statins
Bottom Line - Health
(3:35)
Dinner Before Bed vs. Empty Stomach
Get the Most From Your Annual Physical
Bottom Line - Health
(2:55)
No Veggies vs. Buttery Veggies
Sex and Your Heart
Bottom Line - Health
(2:31)
Preventing Sudden Cardiac Arrest
Bottom Line - Health
(2:00)
Silent Symptoms of High Blood Pressure
Bottom Line - Health
(3:04)
Artificial Sweetener vs. Real Sugar
The Dos and Don'ts of Choosing House Paint Colors
Better Homes & Gardens
(1:31)
Cottage Garden Style
Better Homes & Gardens
(1:01)
Patio Design Ideas
Better Homes & Gardens
(0:58)
Our Favorite Bathroom Paint Colors
Better Homes & Gardens
(0:53)
Butterfly Garden Plants
Better Homes & Gardens
(2:00)
Garden: Curb Appeal
Better Homes & Gardens
(1:44)
Container Gardening: Herbs
Better Homes & Gardens
(0:30)
Container Gardening: Salsa
Better Homes & Gardens
(0:34)
Cleaning A Deck - Avoiding Wood Damage
Cutting Openings in House Wrap
How To Make A Gyro Bratwurst Hoagie
Spicy Wild Blueberry Tortillas
Upper-Leg Turning
How to Test Your Soil
Make Garden Mosquitoes Disappear
Turn the Foot
Flashing Windows Over Foam
Early Pruning of Tomato Plants
Tips To Prepare For The Middle School Transition
How To Care For A Car At College
Arrange a Late-Season Bouquet
Box Making: Introduction
How to Build a Pot Fountain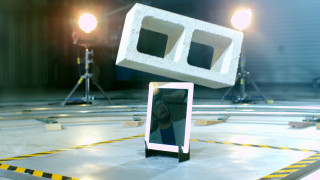 Battle Damage - Apple iPad vs. Cinder Block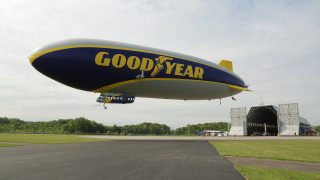 The Window - A New Airship Takes to the Skies

Angry Nerd - Jason Momoa, aka Khal Drogo, Will Make Aquaman Cool

WIRED Live - Making Sustainable Housing Better, More Accessible & More Affordable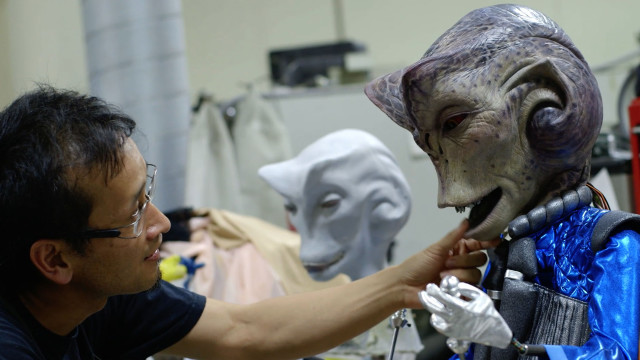 How to Make a Giant Creature - What's Under the Hood of an Otherworldly Giant Creature?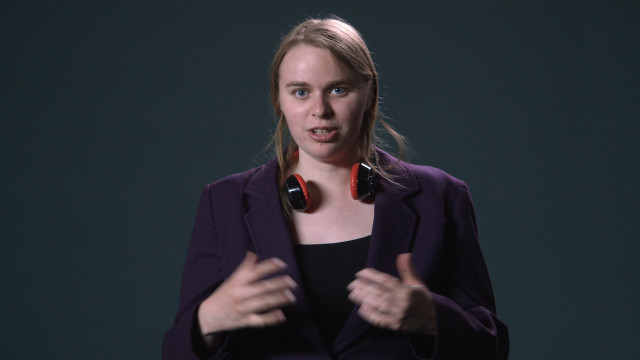 Teen Technorati - Teenage Wunderkinds Explain How They Got Into Cancer Research, Astrophysics & Product Design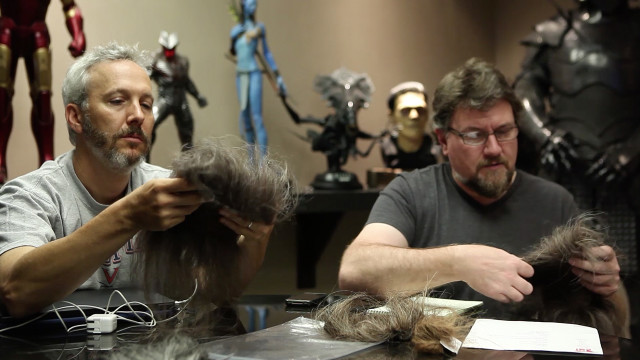 How to Make a Giant Creature - How to Fabricate Alien Fur for a Giant Creature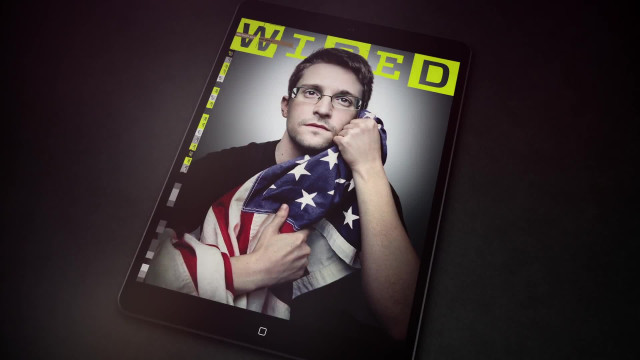 WIRED September 2014 Issue Trailer: Edward Snowden, the Untold Story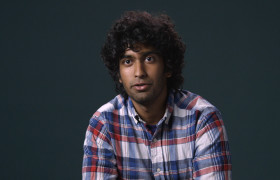 Meet the Teens Who Are About the Change the World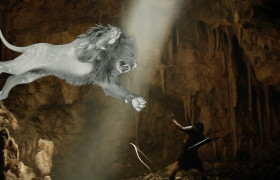 Hercules: Creating Mythical Creatures with Advanced Special Effects
Tour of quirky Anna Maria Island, Florida
Caribbean Travel Life
(2:24)
Santa Monica Pier
How to Get Your Grown Kids Out of Your House
Bottom Line - Money
(2:46)
Tear Gas
Red Wine
Spying on the Inhabitants of Sea Lion Island in the Falkland Islands
Caribbean Travel Life
(1:53)
Venice Boardwalk
Venice Beach Skate Park
How to Calculate Your Retirement Age
Bottom Line - Money
(3:18)
A Look At The Netatmo Weather Station App
Tahiti's Biggest Party Hawaiki Nui Vaa Race
Caribbean Travel Life
(1:52)
Is an Annuity Right for You?
Bottom Line - Money
(2:44)
Hotel Erwin--Expressive. Rebellious. Adventurous. Fun. Diverse.
A Look At The Tom Tom Multisport HRM GPS Watch
Venice Beach is great for the whole family
How To Retire Comfortably - Even If You Haven't Saved A Dime
Bottom Line - Money
(2:58)
Hasbro, Your "Magic: The Gathering" Movie is Murdering My Childhood
Chasing the Spirit of Barbados Rum
Caribbean Travel Life
(1:15)
The Most Overlooked Tax Deductions
Bottom Line - Money
(2:53)
Un-Friending Friends on Facebook
Tour a Private Island in the Bahamas
Caribbean Travel Life
(1:15)
5 Rules for Giving Kids Allowance
Bottom Line - Money
(2:30)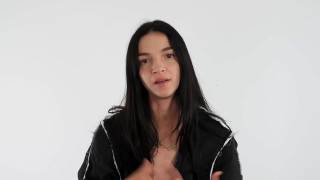 Inside W - Model Beauty Secrets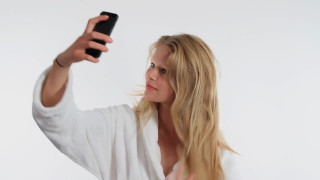 Inside W - How To Take a Selfie Like a Supermodel: Part II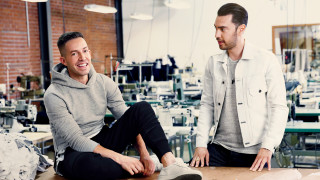 GQ's Best New Menswear Designers in America - John Elliott's Humble Beginnings and How to Make it in Fashion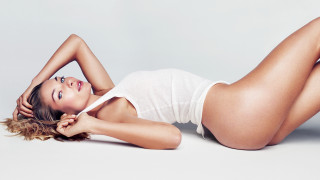 How to Date Jessica Hart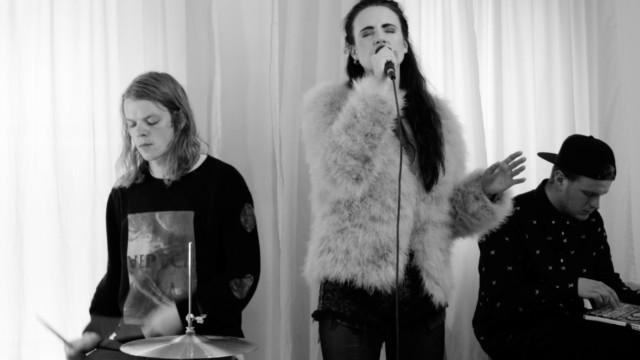 Vogue Diaries - MØ Performs "Pilgrim" Exclusively for Vogue.com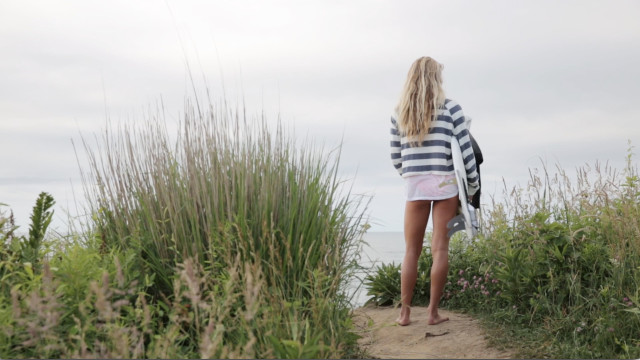 Vogue Diaries - Pro Surfer Quincy Davis On the Best Sunscreen and Her Beauty Secrets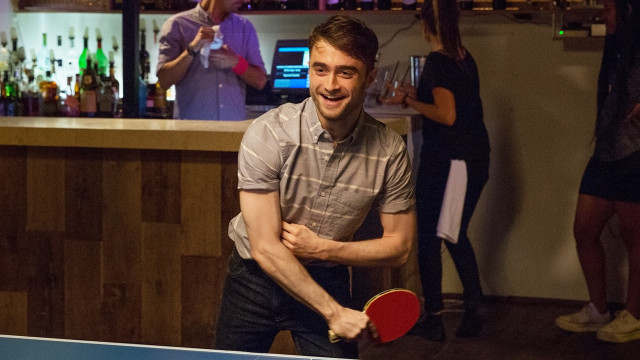 73 Questions - The One Thing Daniel Radcliffe Knows about Harry Potter That No One Else Does
Vogue Diaries - #Instagirls: Karlie Kloss, Cara Delevingne, Joan Smalls, and More Talk Supermodels and Instagram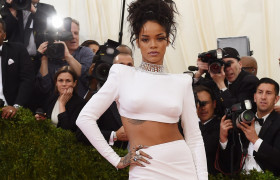 An Emotional Rihanna Discusses Her CFDA Award With André Leon Talley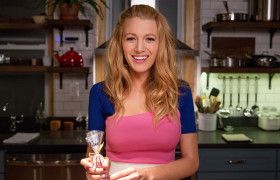 73 Questions with Blake Lively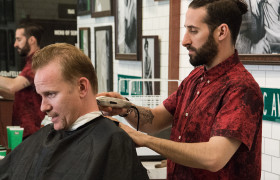 GQ Barbershop - Director and Producer Morgan Spurlock Talks Sins, Sixers and Sex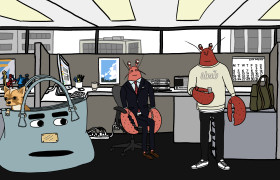 Gentlemen Lobsters - What to Do When Your Ex-Girlfriend Posts a Date Pic On Instagram
Packing Light: Carry-On Luggage
Packing Tips: How to Pack Clothes
Packing Tips: How to Pack Accessories
Packing Tips: How to Pack Toiletries
Teen Vogue Editor Elaine Welteroth Responds to Your Comments
Victoria's Secret Style
Thessaly La Force
Hollywood Style Star: Elizabeth Taylor
How to Pass a Drug Test
Hollywood Style Star: Madonna
How to Date Natalie Dormer
How To Get A Segmented High Ponytail
The Crop Top Trend
Austin Mahone's Best Friend Tag
Milan Highlights Fall 2014 Ready to Wear
Behind The Scenes of Lebron James's GQ Cover Shoot
Kim Kardashian and Kanye West's Behind the scenes
Keeping a Well-Coordinated Look Refreshingly Unexpected
Mallory Cornelison: Hottest Trends for Different "Spends"
Bella Thorne Shares her Favorite Hair and Makeup
Alexander McQueen Fall 2014 Ready to Wear
Told in Two: Edward Snowden-Patriot or Traitor?
Style Tips to Make You Look Thinner
Make Your Own Flavored Lip Balm
Buttons 101
Pharrell's Dating Advice
Are Your Jeans Out of Style?
Scarlett Johansson: Our May 2014 Issue Cover Star
Kate Upton Shows Off Her Dance Moves
The Pastel trend
The Look of Gucci Fall 2014
Liam Neeson: The GQ Style Survey
How to Cook Zucchini
Make the Perfect Mojito Cocktail
Kids' Snacks: Nerdy Little Owl
Grilling Steaks with Grill Master TroFeasts
Wine Pairings For Microwave Dinners
How To Make Carne Asada Tacos
Club W's Brian Smith Talks About Curating Wines And His 1st Trip to Sonoma
How To Make The Classic Burger
Nikka Yoichi 15yr Whiskey Review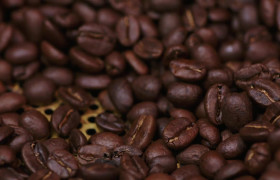 Epicuriousity - Gevalia: Roasting Coffee Beans to Perfect a Smooth Finish
How to Grill Corn on the Cob
How to Grill Eggplant
How to Kill a Lobster
How to Remove Corn Silk Easily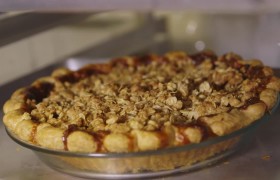 Epicuriousity - How to Make the Perfect Pie Crust From Four and Twenty Blackbirds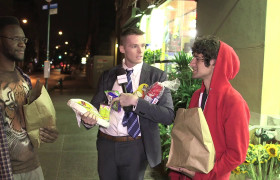 What's In Your Grocery Bag? - The Brooklyn Party Boys
Kids' Snacks: Goldfish Cutie
Make the Classic Dry Martini
Kids' Snacks: Fruity Crabs
How to Peel a Head of Garlic in Less Than 10 Seconds
Carson's Kitchen: Strawberry Lemon Coffee Cake
How To Get Corn Off the Vob Using a Bundt Pan
Carson's Kitchen: Blue Cheese Souffle
Carson's Kitchen: Mo's Mussels and Shallots
Carson's Kitchen: Cake Pops
Two Easy Ways to Cut Carrots
How to Hull a Strawberry
Carson's Kitchen: Fancy Pants Bacon Mac 'N Cheese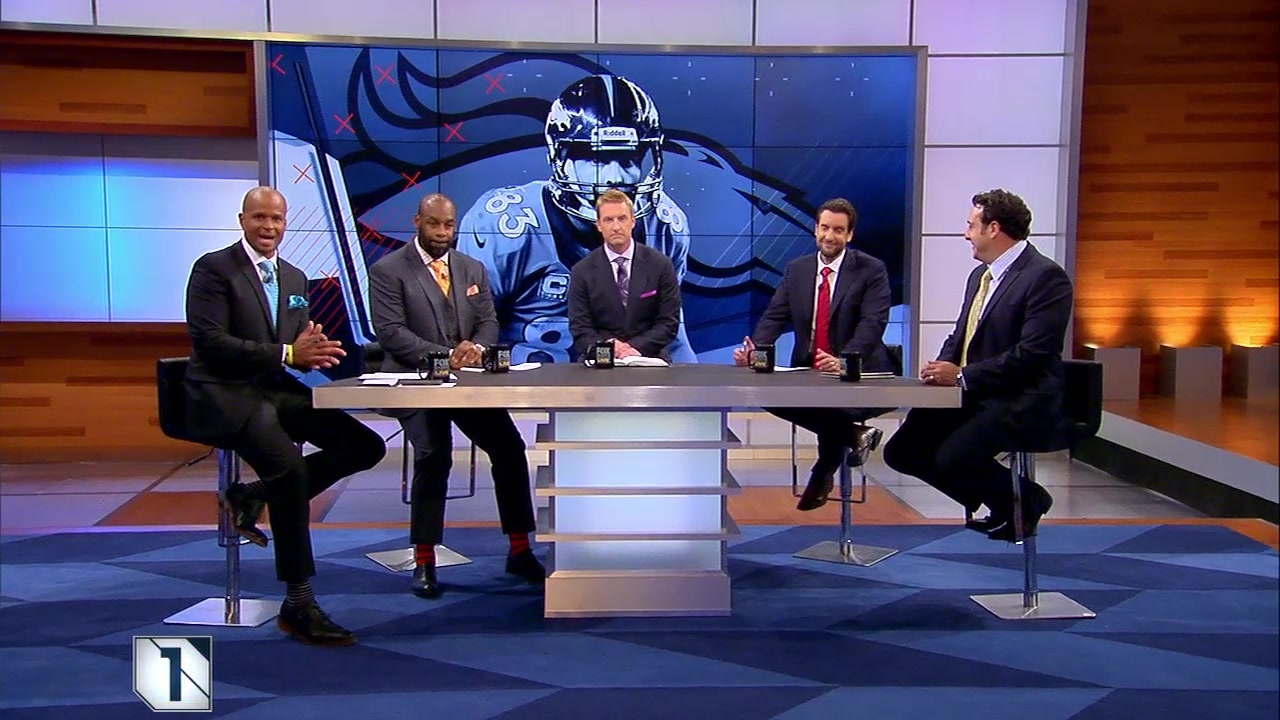 Deciding Wes Welker's NFL Future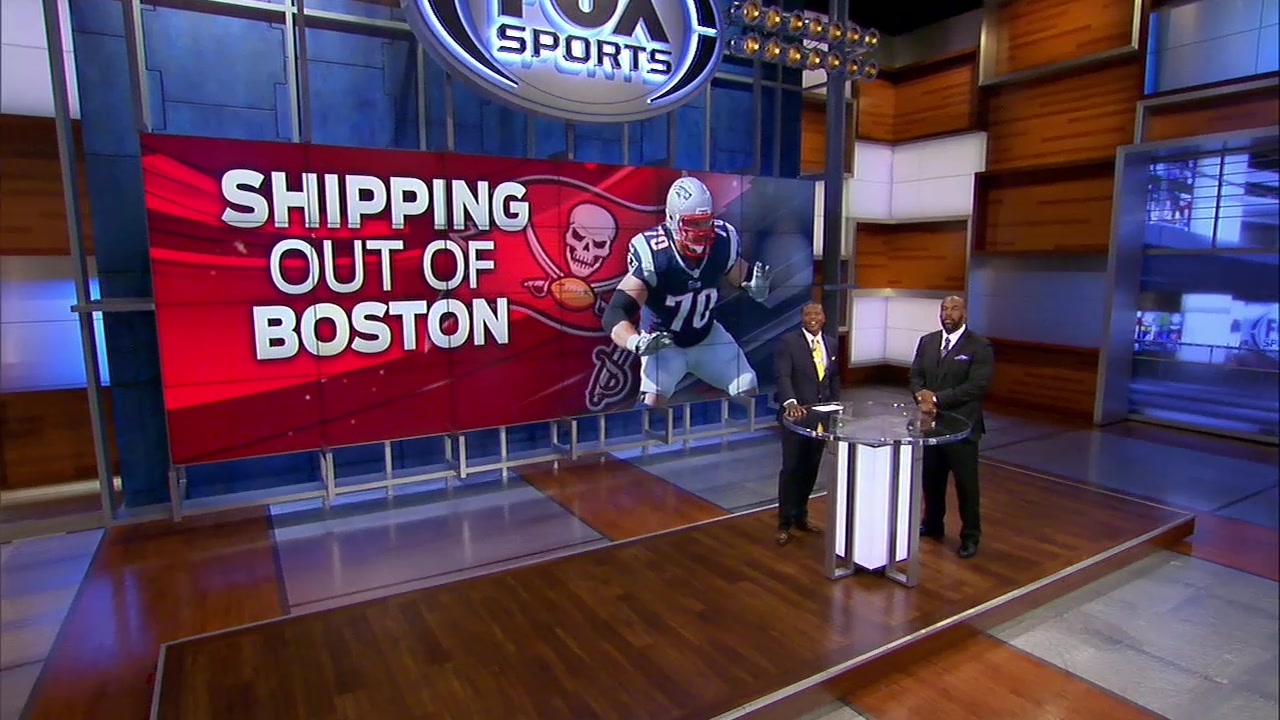 How Logan Mankins Helps the Bucs and Why the Seahawks Were Fined
Super Bowl XLIX: Preseason predictions
Sports Illustrated
(0:45)
Boomer: Top NFL ROY candidates
Sports Illustrated
(1:25)
2014 NFL division preview: NFC South
Sports Illustrated
(2:41)
Boomer: Don't count out Bradford, Rams
Sports Illustrated
(1:33)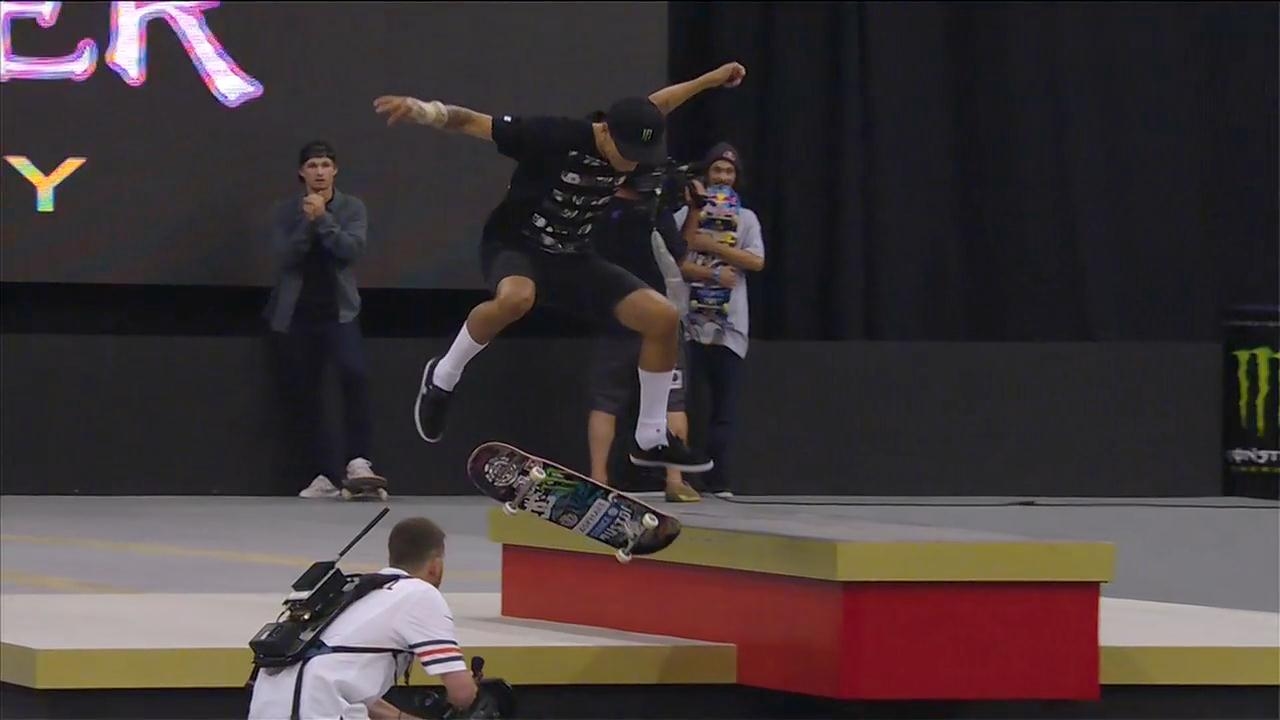 Nyjah Huston's SLS winning trick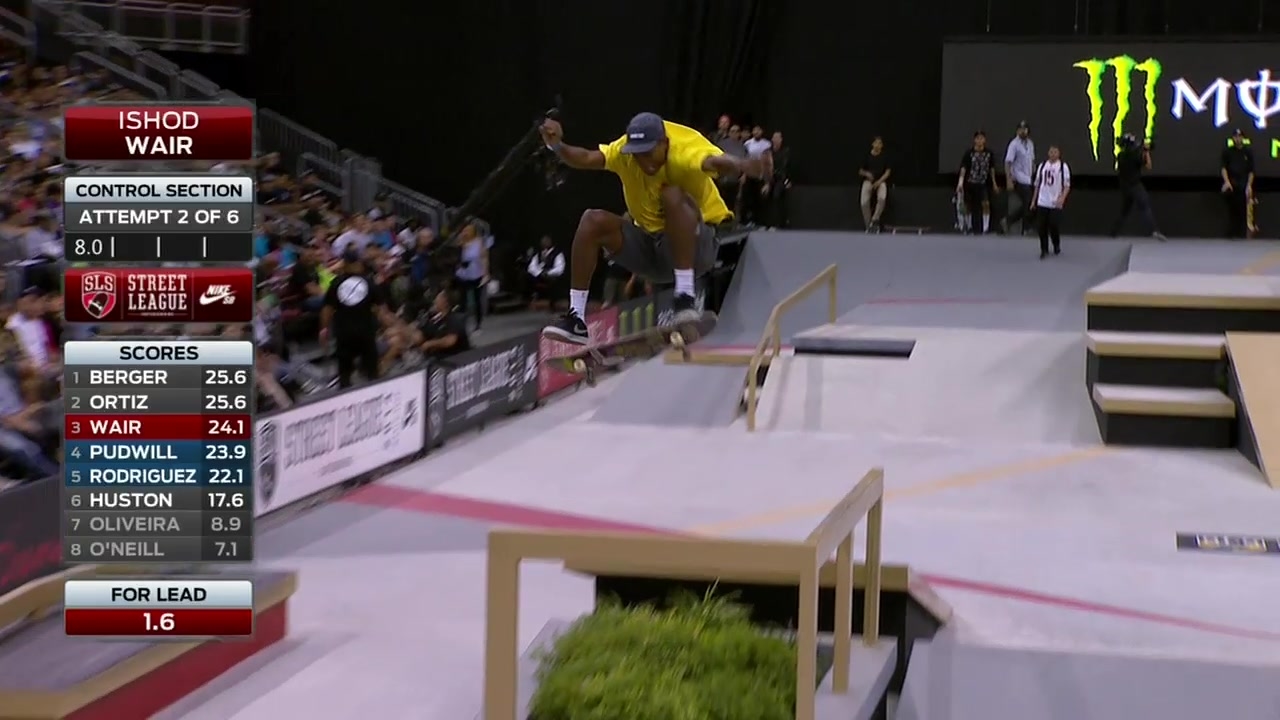 Highlights: Street League Skateboarding Super Crown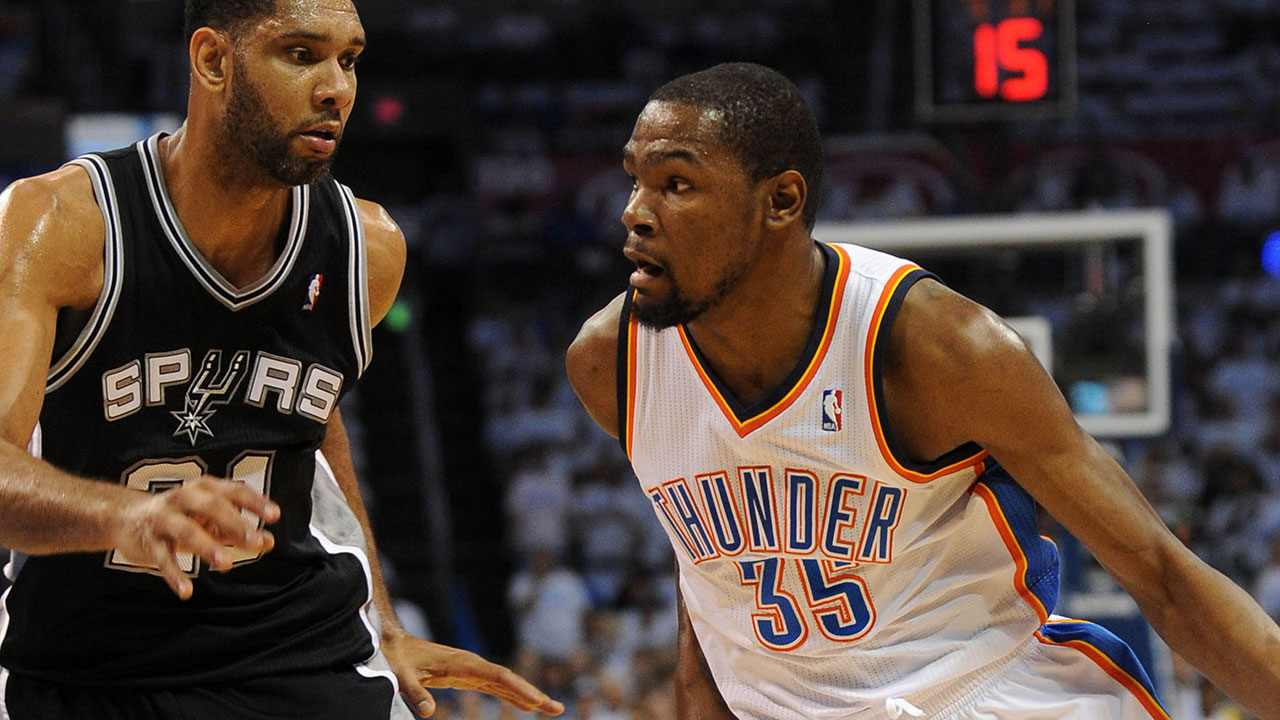 Durant offered $265 million by Under Armour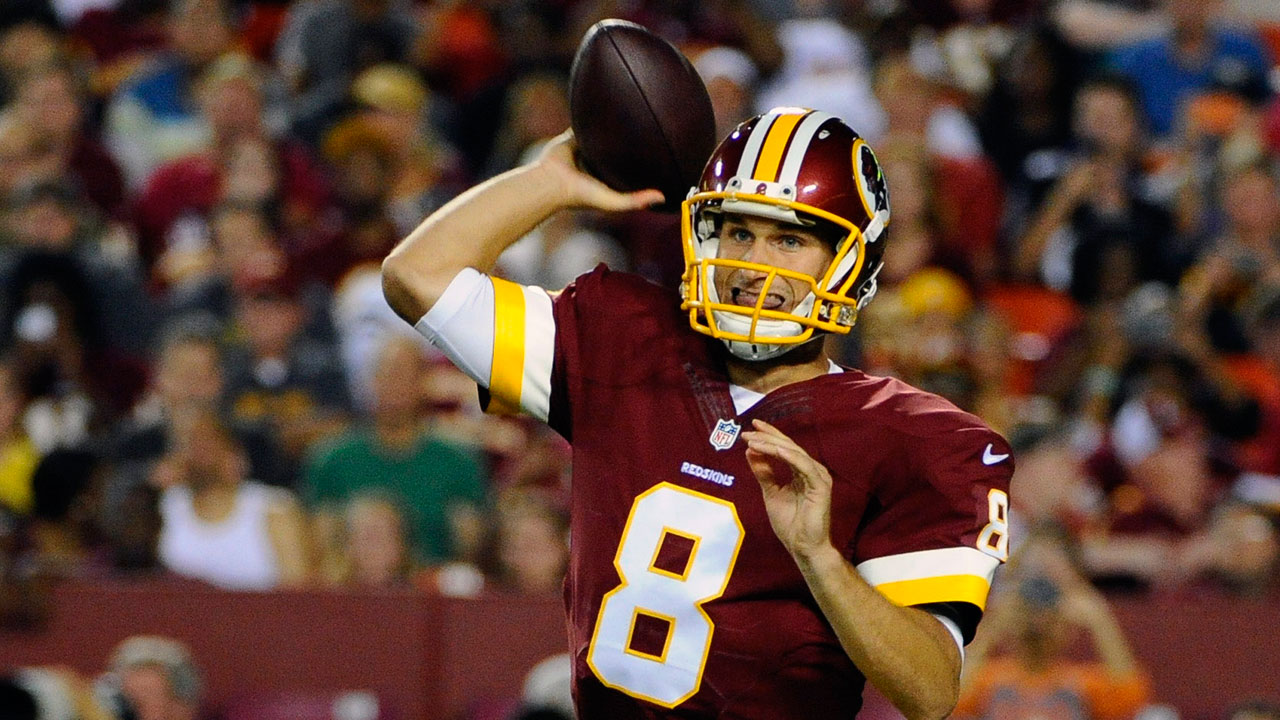 Could Cousins be a better QB option in Washington?
Swim Daily, Chrissy Teigen's Dating Do's and Don'ts
Sports Illustrated
(1:19)
Verducci: Angels' World Series hopes take a big hit with Garrett Richards' injury
Sports Illustrated
(2:10)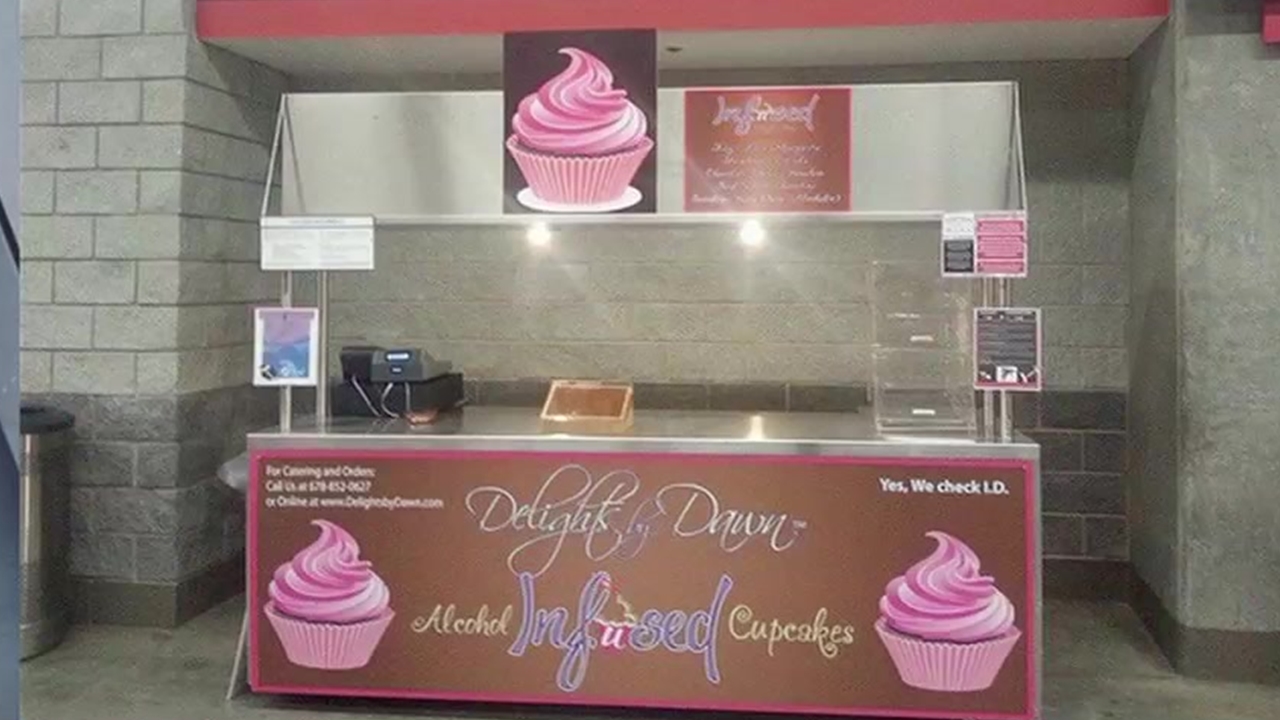 Falcons selling alcoholic cupcakes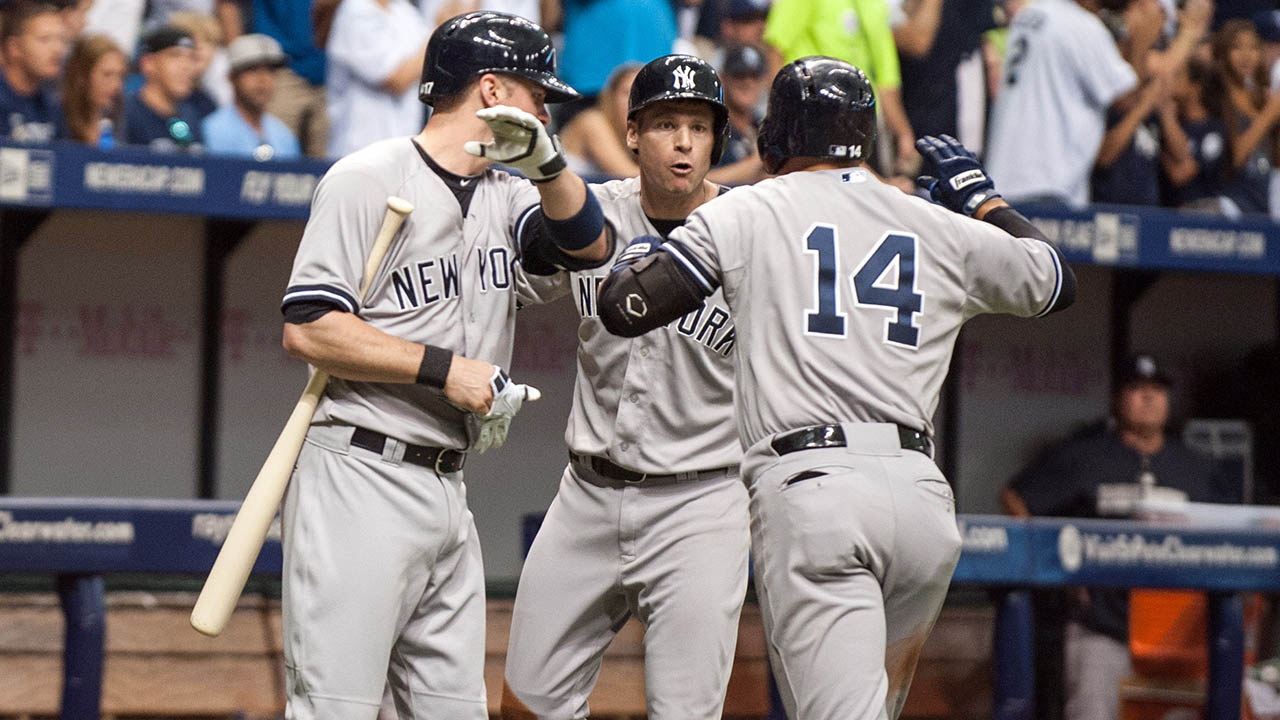 MLB on FOX: NYY/TB recap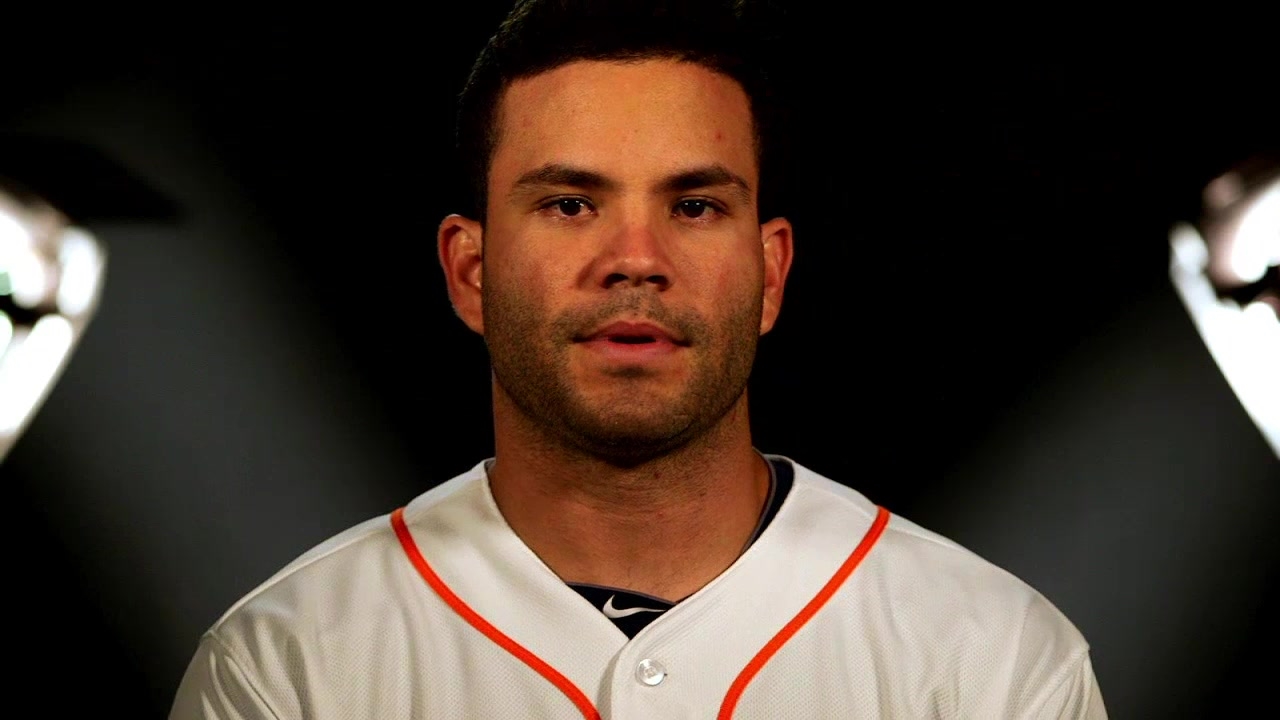 Jose Altuve plays big baseball
Francesa will do Ice Bucket Challenge....just not today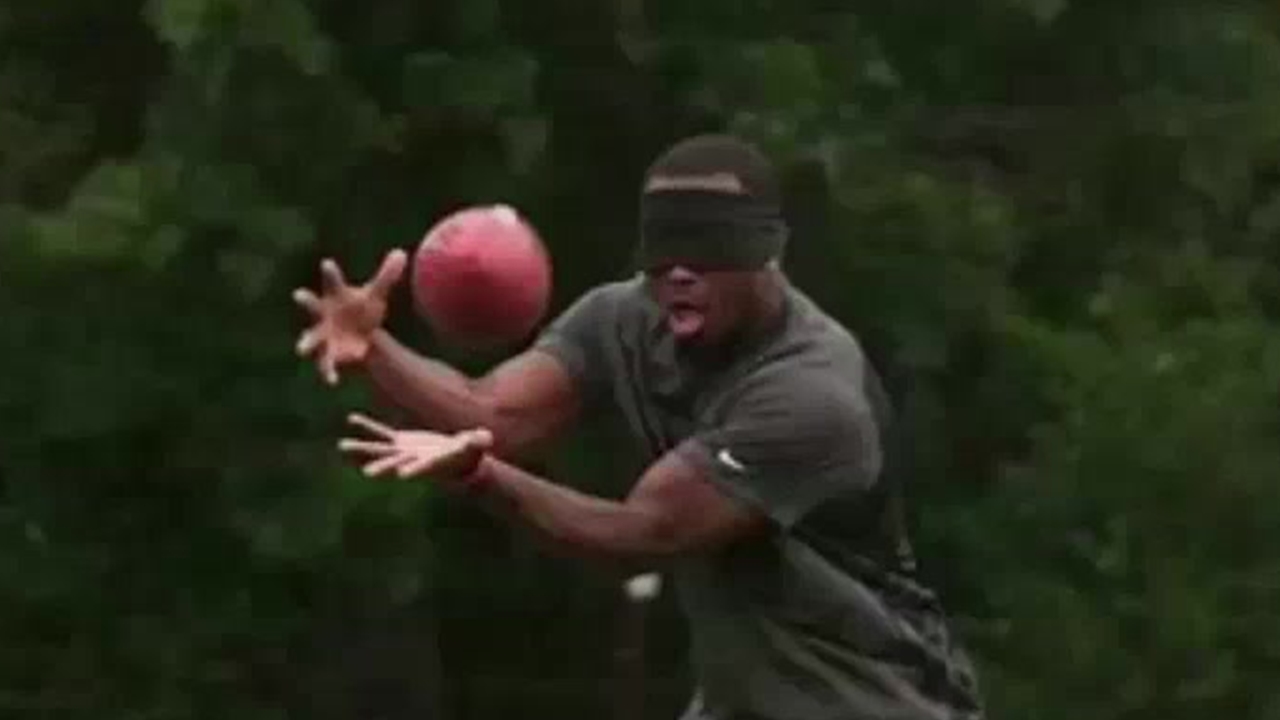 Why is LeSean McCoy practicing blindfolded?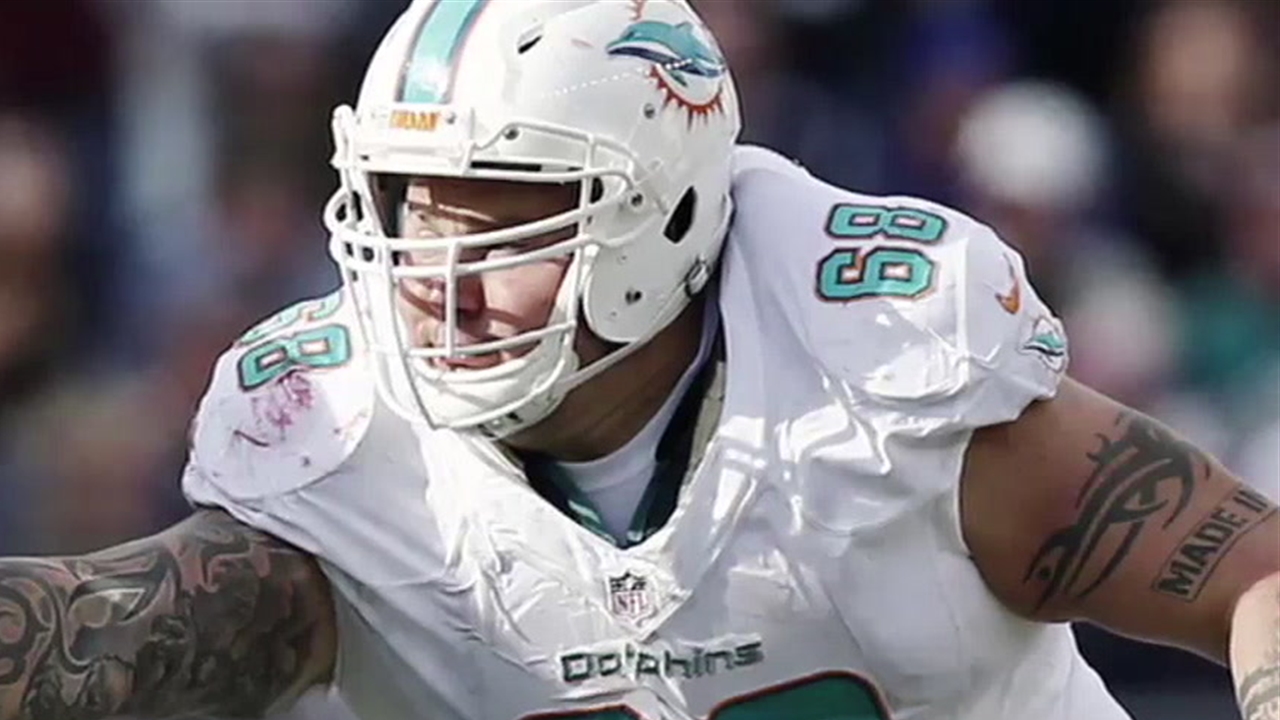 Could Richie Incognito get another NFL job?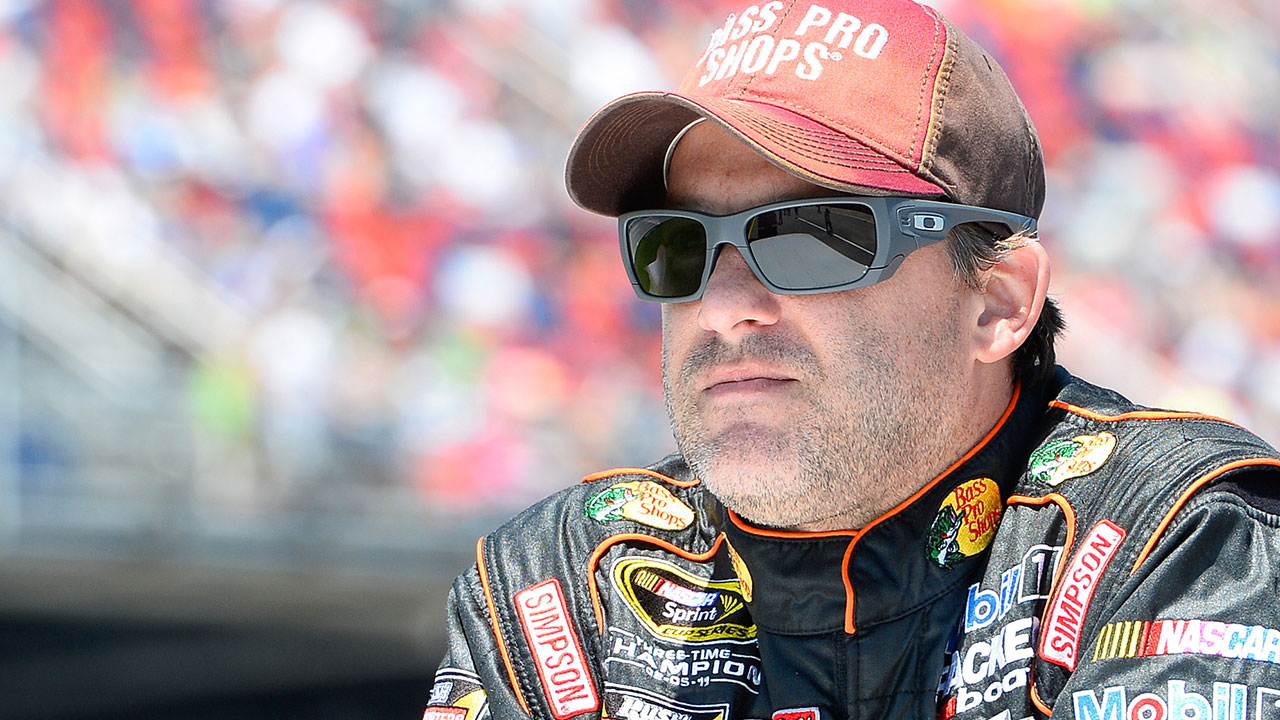 Kevin Ward Sr. has strong words for Tony Stewart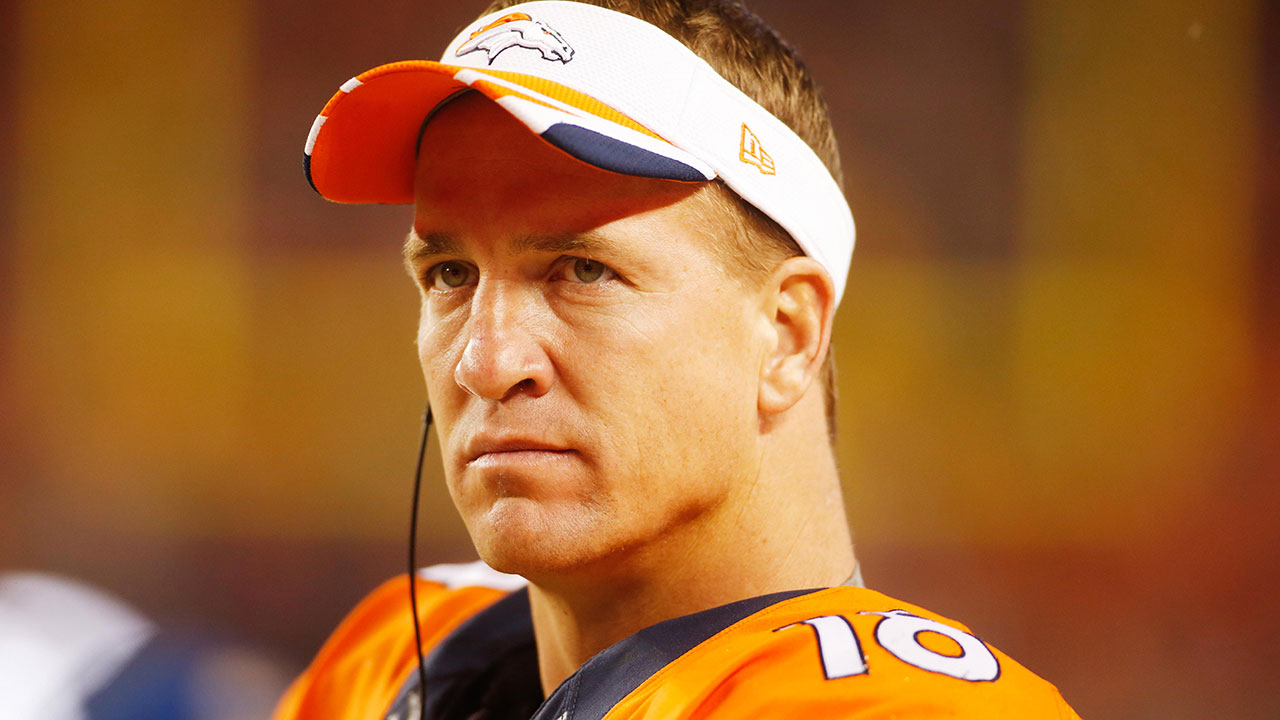 Manning: Manziel doesn't need advice from me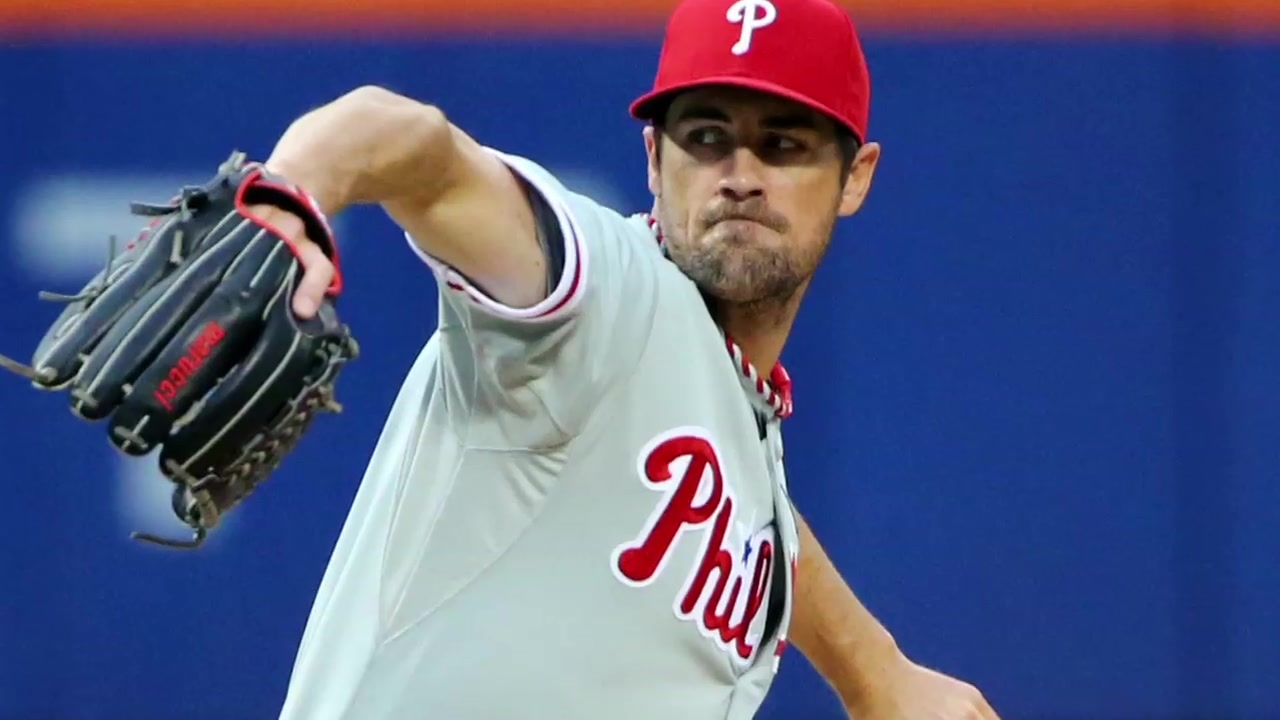 Full Count: Cubs not too concerned with Hamels' price tag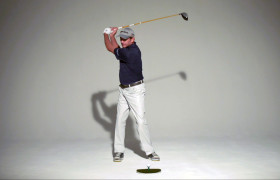 Driving - Hank Haney: Build A Better Backswing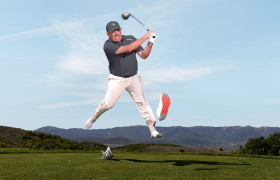 Full-Swing Keys - Tom Stickney II: Hit It Farther
Is Sabina Altynbekova Too Beautiful to Play?
What's the best thing about Brazil? | Tubes in Brazil
Major Championships- Lessons From Pinehurst Hitting Off Pine Straw
European Soccer News
Sporting News - European Soccer News
(1:28)
Zane New Kid- King of Wake Tour
NFL News
Sporting News - NFL News
(1:08)
Giant Croc Slams Barramundi Boat-Side in Australia
Would Ronda Rousey Beat Floyd Mayweather In a Fight?
MLB News
Sporting News - MLB News
(3:35)
New Duck Gun: Remington Versa Max Waterfowl Pro
NHL News
Sporting News - NHL News
(1:56)
First Look: 2014 Ducati Monster 1200 and 1200 S at EICMA 2013
Ex-NFL Player Reche Caldwell Arrested for Selling Ecstasy
First Look: Husqvarna 701 at EICMA 2013
NFL Player Justin Tuck Bowhunts Argentina
Tips When Stopped By Police
Banana George Blair Barefooting Away
Reader Questions with Miss Kansas Theresa Vail, Pt. 2
Dyno Run: MV Agusta Brutale 800
LeBron James Stares Down Michael Jordan During Dunk
Best Shots In Masters History